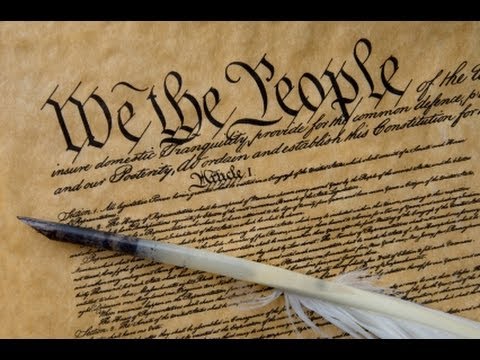 Article II, Section II, Clause 1 of the United States Constitution grants pardoning powers to the President of the United States.  It states that "The President shall … have Power to grant Reprieves and Pardons for Offenses against the United States, except in Cases of Impeachment."  The President can pardon only those who have committed Federal crimes.
As an outgoing President's legacy is examined, one of the final events criticized and critiqued are his eleventh-hour pardons.  Presidents William Henry Harrison and James Garfield are the only Presidents to have issued no pardons.  Harrison died 31 days after taking office and Garfield was assassinated just six and a half months into his presidency.   They never had time to exercise this prerogative of their office.
Franklin D. Roosevelt has the distinction of granting the most pardons – 3,687 pardons during his four terms in office.  However, Pres. Andrew Johnson issued over 7,000 pardons for people who served in the Confederate Army and Pres. Jimmy Carter issued over 200,000 pardons for Vietnam War draft dodgers.
The most controversial – and costly – pardon was granted by Pres. Gerald Ford on September 8, 1974.  On August 9, 1974, Ford was sworn into office following the resignation of Pres. Richard Nixon.  Thirty days later, Proclamation 4311 was issued, granting full and unconditional pardon to Nixon for any crimes he might have committed against the United States while serving as President.
"The New York Times stated that the Nixon pardon was a "profoundly unwise, divisive and unjust act" that in a stroke had destroyed the new president's "credibility as a man of judgment, candor and competence".*  Ford agreed with his critics that this one action was perhaps the primary cause for his loss in the 1976 presidential election.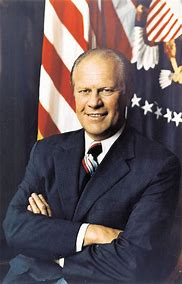 Another piece of unique history revolves around a man named George Wilson.  Wilson was tried and convicted of having robbed the U.S. mail.  Pres. Andrew Jackson granted Wilson a pardon which Wilson rejected.  This unprecedented refusal to be pardon turned into a Supreme Court case where the court ruled that "A pardon is a deed, to the validity of which delivery is essential, and delivery is not complete without acceptance. It may then be rejected by the person to whom it is tendered; and if it is rejected, we have discovered no power in this court to force it upon him."**  Instead of a pardon and serving out a 20 year sentence, Wilson was executed by hanging.
By definition, a pardon is a decision to allow a person to be relieved of some or all of the legal consequences resulting from their criminal conviction.  It is not necessarily a release from guilt.  It merely states that they are pardoned from consequence.
Salvation has often been called a "Pardon from God."  There is a sense in which this is accurate.  Romans 8:1 says, "There is therefore now no condemnation to them which are in Christ Jesus, who walk not after the flesh, but after the Spirit."  However, I have not just been pardoned.  My record has been expunged.
An expungement means that the criminal record has been destroyed or sealed, removing the traces of guilt and conviction.  Psalms 103:12 says, "As far as the east is from the west, so far hath he removed our transgressions from us."  Accurately applied to Israel, Micah says, "He will turn again, he will have compassion upon us; he will subdue our iniquities; and thou wilt cast all their sins into the depths of the sea." (Micah 7:19)
When I stand at the Judgment Seat of Christ, my salvation is not judged.  My guilt was pardoned and expunged, covered by the blood of Jesus.  My works experience judgment.  But not me.
"Saved by the blood of the Crucified One!  Now ransomed from sin and a new work begun; Sing praise to the Father and praise to the Son; Saved by the blood of the Crucified One!  Saved!  Saved!  My sins are all pardoned, my guilt is all gone!  Saved!  Saved!  I'm saved by the blood of the Crucified One!"
*https://en.wikipedia.org/wiki/Gerald_Ford#President_(1974%E2%80%931977)
**https://en.wikipedia.org/wiki/List_of_people_pardoned_or_granted_clemency_by_the_president_of_the_United_States