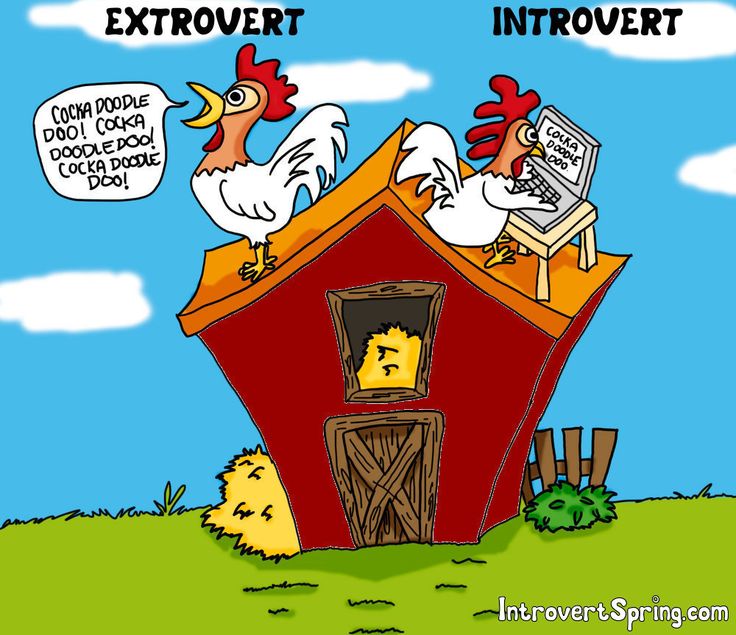 Some may chalk up personality types to psychological mumbo-jumbo.  However, there is no denying the fact that there are different personality types and those personalities all have their positive and negative attributes.
Take for instance the introvert.  Many would say that this is the least desirable of personalities because the individual is shy and withdrawn.  A day spent avoiding people and being reclusive has been viewed as pathological as the introvert does everything possible to avoid crowds.  On the positive side, though, they tend to avoid getting into trouble and seldom will have to apologize for saying the wrong thing.
Then you have the extrovert.  They've never met a stranger and can talk incessantly to anyone.  The extrovert tends to be gregarious, socializing with anyone and looking for more opportunities to be on the go.  They aren't the "life of the party."  They are the party!  What can be negative about that kind of personality?  For starters, they are exhausting to those around them.  The lack of an "off" switch can wear down others.  And they can become competitive and domineering, vying for position in a crowded room of other extroverts which makes them appear extremely narcissistic.
The ambivert is a person with a personality in between the introvert and extrovert.   They can be enthusiastic and assertive when necessary but are equally comfortable just listening to the conversations of others or being alone, curled up alone on the couch with a book and a cup of coffee.  The ambivert might best be described as balanced.  Lacking extremes, they can fit into most situations.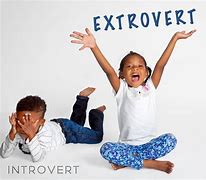 There is a passage of Scripture that shows the differences in personalities very clearly.  Acts 15:36-41 says, "And some days after Paul said unto Barnabas, Let us go again and visit our brethren in every city where we have preached the word of the Lord, and see how they do.  (37)  And Barnabas determined to take with them John, whose surname was Mark.  (38)  But Paul thought not good to take him with them, who departed from them from Pamphylia, and went not with them to the work.  (39)  And the contention was so sharp between them, that they departed asunder one from the other: and so Barnabas took Mark, and sailed unto Cyprus;  (40)  And Paul chose Silas, and departed, being recommended by the brethren unto the grace of God.  (41)  And he went through Syria and Cilicia, confirming the churches."
In Acts 4:36, we are introduced to Barnabas and are told that he is the "son of consolation."  He is an encourager.  When someone is down, he is going to be the first to step in and help them back to their feet.  Mr. Positivity.  Mr. Give-Them-Another-Chance.  You would love golfing with him because he would grant a mulligan on every errant shot.
Then there's Paul.  Mr. Black-or-White.  Mr. Right-or-Wrong.  Burn me once, shame on you.  Burn me twice, shame on me.  John Mark had evidently deserted the team of evangelists at one point and now, he wanted back in.  Paul adamantly stomped his sandaled foot and said, "NO!"
I imagine the discourse between Barnabas and Paul.  In spite of the begging, cajoling, and explaining coming from Barnabas on John Mark's behalf, Paul was like the badgered parent.  "No.  No.  NO!  You heard me!  NOW, I SAID NO and that's FINAL!"  Paul had a bit of a temper and you didn't want to see it flare!
Whose personality was right?  Let me give you a clue.  The Lord said nothing in favor of or against EITHER Paul or Barnabas.  No reprimand was issued to Paul for being hard-nosed.  No praise was given to Barnabas for being such an understanding fellow.  It was what it was and that's where it was left.  Two missionary teams developed going 
different directions which was a good thing.  And, John Mark and Paul reconciled later on in the Scriptures which is even better.
Here's my point – God made you YOU!  We don't all have the same personalities and that's OK.  We all have our quirks and that's OK, too – provided they aren't sinful quirks.  We have our strengths and our weaknesses within those personalities.  We are supposed to be working together so that our strengths and weaknesses balance us and help each other.
Be patient with each other today.  Just remember – someone is hopefully having to be patient with YOU!