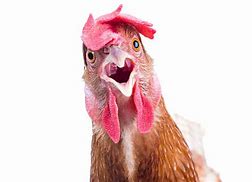 We are nearing the Memorial Day weekend and many hearts (and stomachs) think about those first barbeques where ribs, steaks, brats, and chicken cook over a fire and fill the neighborhood with tantalizing aromas.  Add to the menu some potato salad, baked beans, coleslaw, chips, watermelon, and a dessert and you've got yourself a feast.
As that chicken cooks, perhaps going around on a rotisserie, you imagine biting in to your favorite part:  thigh, leg, breast, wing, neck.  We have our favorites based on whether we prefer white meat or dark.  However, there was a time where all you could say was white, dark, drumstick, or bosom.
Roll the clock back to the Victorian Era of the 1800s.  "Capt. Frederick Marryat (he had a distinguished career in the British navy before turning to writing and editing) in Peter Simple (1834) when recounting a conversation between the novel's hero and a young woman on the island of Barbados:
"It was my fate to sit opposite a fine turkey, and I asked my partner  if I should have the pleasure of helping her to a piece of breast. She looked at me very indignantly, and said "Curse your impudence, sar, I wonder where you larn your manners. Sar, I take a lily turkey bosom, if you please. Talk of breast to a lady, sar! – really quite horrid."1
Leg, thigh, and breast were taboo words, considered improper and immodest.  Capt. Marryat must have frequently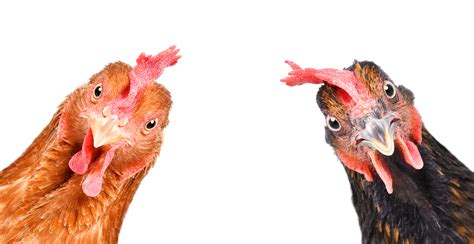 stuck his foot in his mouth.  "As he confessed in his Diary in America (1839) reporting on a visit to Niagara Falls with a young lady: "She had been standing on a piece of rock, the better to view the scene, when she slipped down, and was evidently hurt by the fall… As she limped a little in walking home, I said, 'Did you hurt your leg much?' She turned from me, evidently much shocked, or much offended… I begged to know what was the reason for her displeasure. After some hesitation, she said that as she knew me well, she would tell me that the word leg was never mentioned before ladies."
"The Captain apologized for his "want of refinement," explaining that he was "accustomed only to English society." Bravely, he went on to ask how he could avoid "shocking the company" if he ever had to mention "such articles." She informed him that the word limb should be used, though she herself was "not so particular as some people are, for I know those who always say limb of a table, or limb of a piano-forte."2
In fact, during the Victorian period, the legs of a piano always had to be covered.  It would be much too risqué to let those legs be seen.
There was also a time where you didn't dare use the word "pregnant" in public or in mixed company.  Underwear (or the names of the specific items) was off limits and you could only refer to "unmentionables."  And, as late as 1957, a bathroom wasn't allowed to be seen on television.  Even the word "toilet" was a major test of the censor's good nature.
"The initial episode of the situation comedy Leave It to Beaver (1957-1963) almost didn't air because of a toilet. Beaver (Jerry Mathers) and his older brother Wally (Tony Dow) planned to keep a turtle in the toilet tank of the bathroom off their bedroom. "At that time, you not only couldn't show a toilet, you couldn't show a bathroom on TV. It was prohibited," Mathers explained.
"When the show's producers agreed to show only the back of the toilet tank, network censors decided to make an exception to their rule prohibiting broadcasts featuring toilets, and Leave It to Beaver earned the distinction of becoming the first sitcom ever to show a bathroom."3
Times sure have changed.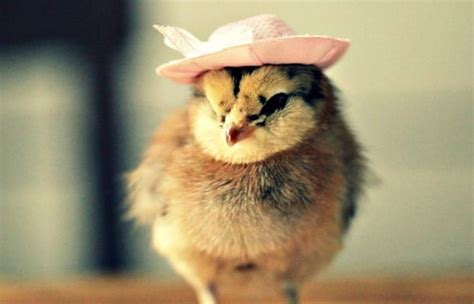 Nothing seems to be taboo topics for conversation.  For some reason, social media platforms seem to be the place to spill the sordid tales.  Of course, it's excused by saying, "If we don't talk about it, how will someone know?"  Uhhhh…talk privately.  Talk man to man, woman to woman.  Don't put it out there for everyone to see and respond.
As always, the Bible supplies us with great insight.  Ephesians 5:11-12 says, "And have no fellowship with the unfruitful works of darkness, but rather reprove them.  (12)  For it is a shame even to speak of those things which are done of them in secret."
Some things are shameful because they are sinful.  Other things are shameful because they lack decency, decorum, and propriety in the venue in which they are spoken.
Jesus said in Matthew 12:37, "For by thy words thou shalt be justified, and by thy words thou shalt be condemned."  We need to make sure that our words are impeccable and that we conscientiously avoid saying anything that could be taken improperly.
1https://dictionaryblog.cambridge.org/2012/11/19/fowl-talk-for-thanksgiving/
2https://www.huffpost.com/entry/more-fowl-talk-for-the-ho_b_800400
3https://listverse.com/2017/08/13/10-surprising-things-once-banned-from-tv-broadcast/