A couple of weeks ago, I had a preaching program playing on Family Talk Radio, XM 131 while I was driving.  I'm sure you've never zoned out during preaching but I sure did.  I can't even tell you who was preaching!  However, one word in a familiar verse of Scripture struck me and this devotional came to my heart in its entirety in seconds.
Philippians 4:6 says, "Be careful for nothing; but in every thing by prayer and supplication with thanksgiving let your requests be made known unto God." 
Imagine your children coming to you and asking you for something.  As a loving parent, you are glad that they know where to go for their wants and needs, provided they don't get carried away with frequent and frivolous desires.  However, you've noticed something changing in their demeanor.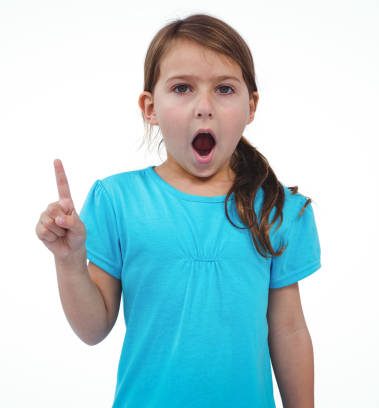 Before, they came in humility.  Now, they are coming with an air of superiority.  They demand and give orders.  They tell what you are going to do and when you are going to do it.  They even have the audacity to tell you that you can afford to give them what they are wanting.  After they make their appearance before you, a smug expression of gratitude is offered, however, it lacks credibility.
To hear some of a particular theological persuasion talk, this is exactly how prayer should be approached.  "Name it and claim it."  Tell the Father to sell a few of those cattle on a thousand hills.  It's your spiritual birthright to receive of the Father. Tell Him what you want, where to deliver it, and when to deliver it because you're "asking" in faith, and then thank Him in Jesus' name, believing it will happen.
Make no mistake about it, Christian.  Proverbs 15:8  says that "… the prayer of the upright is his delight."  Matthew
7:7, "Ask, and it shall be given you; seek, and ye shall find; knock, and it shall be opened unto you."  Our God wants us to pray and ask for things according to His will.  But, never forget, it's a request.  When a genuine request is made, that means I recognize that one of the possible answers is going to be "no."
A number of years ago, a Christian got incredibly angry.  They wanted something very specific from God and had prayed for it for quite a while.  When the time came, they were denied the request and it did not sit well with them.  They took their anger out on many, allowing the bitter venom of disappointment to drip from their lips and attitude.  "We have been praying about this and this is what God wants us to do!"  Yet, the "no" was loud and clear.
When our children were little and they were told "no," did they like it?  Of course not.  Now, here we are as adult children of the King of Kings.  Do we like it when the Father tells us "no?"  Funny how nothing's changed after all these years!  We still don't like being told "no" and usually don't accept that as an answer.
Going to the Father in prayer is a privilege.  Like little children, we humbly crawl in His lap and wrap our arms around Him.  We tell Him we love Him.  And, we ask without petulance, attitude, or the issuance of demands.  We wait on the Father to answer.  When He does, we thank Him for saying "yes."  We thank Him for saying "no."  We thank Him for telling us to "wait."  And, we trust Him to always do what is best.
Requesting insinuates that I understand the answer may not be what I wanted.  Always remember, though, that the answer the Father gives will always be what I need.