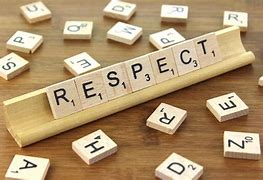 August 1st of every year is National Respect For Parents Day.  Immediately, we might think that this day was created with a finger wagging at the kids while a voice authoritatively reads Ephesians 6:1-3, "Children, obey your parents in the Lord: for this is right.  (2)  Honour thy father and mother; (which is the first commandment with promise;)  (3)  That it may be well with thee, and thou mayest live long on the earth."
This is a good reminder to the kids.  However, it's not really the origin of the day.
Respect for Parents Day was established in 1994 by Bill Clinton1 due to the efforts of Mrs. Marilyn Dalrymple from Lancaster, CA.  Dalrymple writes, "I have no hidden agenda behind my quest for such a day. The idea was born from my labors as a parent who faced many serious problems while raising my three children. As the publisher and editor of a newsletter for and by parents of disruptive and addicted adolescents for five years, I know I was not alone with my struggles.
"Things seem only to have become more challenging for parents in recent times.
"It is my belief, after studying such problems and talking to many parents who have fought similar battles, that part of the solution to making our families become united and strong is for our children and our society to begin to again recognize the leadership roles parents have and to reinstate the respect for parents that was evident in the past…
"Consider this: newspaper items, magazine articles, seminars, neighbors, movies and talk-show hosts endlessly discuss "bad parents." Sadly, any parent with a difficult or challenging child is defined as a bad parent…
"A proclamation declaring August first of each year as "Respect for Parents Day" is being circulated. The day is not to remind children only, that parents deserve and require respect. I hope that everyone–especially those who hold positions having power and influence over families–will pause on August first (if not every day) and consider the value parents have in our society."2
Well, this story slapped me in the face!  How many times do we see someone with a bratty, unruly child and immediately give our mental advice and recommendations?  The parent is assessed as a "bad" parent who hasn't supplied the correct amount of discipline to the child's derriere and if they would just beat that butt a little bit more,
that child would snap to attention.
"Why, if that was MY child, I'd…"  Those words are typically spoken by someone who has a child that maybe isn't that bad but has their own level of disobedience because all children do.  This doesn't exactly qualify the parent to pontificate upon another child.  Or, and best of all, the person who has never had children knows exactly what to do and how easy it is to fix the miscreant.  Again, not the most qualified individual to be speaking words of confident advice.
We know that the Bible tells us in Proverbs 22:15, "Foolishness is bound in the heart of a child; but the rod of correction shall drive it far from him."  Most kids will get themselves straightened out with the consistent discipline of the parent.  That is a fact straight from the Word of God.
But, what about that child that is absolutely incorrigible in spite of the discipline of the parents?  The Old Testament cure for this is not something we do today and I share this passage only to show that such kids exist.  Deuteronomy 21:18-21 says, "If a man have a stubborn and rebellious son, which will not obey the voice of his father, or the voice of his mother, and that, when they have chastened him, will not hearken unto them:  (19)  Then shall his father and his mother lay hold on him, and bring him out unto the elders of his city, and unto the gate of his place;  (20)  And they shall say unto the elders of his city, This our son is stubborn and rebellious, he will not obey our voice; he is a glutton, and a drunkard.  (21)  And all the men of his city shall stone him with stones, that he die: so shalt thou put evil away from among you; and all Israel shall hear, and fear."
I bet that got the attention of other bratty kids that were borderline!
The point is, we just don't know why a kid is the way they are.  Maybe the parent hasn't been an effective or active disciplinarian.  However, it could be the case that they have done the right things but the child's will is obstinate and rebellious.  Either way, the parent is just looking for some respect.
Parenting isn't for wimps and sissies!  It's a hard job.  And, we need to be reminded that there is only one perfect parent and that is the Lord – and just look at His kids!  Some are sweet and compliant but the majority seem to be all over the spectrum of disobedience.
Perhaps we shouldn't be so quick to determine that a parent with rebellious child has just automatically been a bad parent.  Cut the parents some slack and give them respect.  You don't know what they are dealing with in the home nor do you know what they've tried to get a child in line.  If you really want to be a help, pray for the parent and maybe offer to watch the kids for an afternoon to give them a break.
The exposure to their little darlin' might help you respect that parent!
1https://www.varietyfun.com/blogs/vfblog/respect-your-parents-day
2https://marilyndalrymple.tripod.com/index-4.html