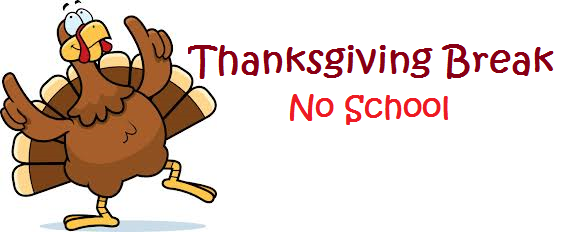 Today is the FIRST day of Thanksgiving break for all students and staff.  As a kid, I used to detest breaks of any sort with every fiber of my being – snow days, fog days, summer vacation, Christmas break, teacher work days.  I wanted to be in school.  A 6-day school week would have suited me just fine.
As a kid, school provided a lot of things.  For starters, school was your socialization point.  We didn't have cell phones so there was no texting, Instant Messaging, Facebook, Twitter, or Instagram.  The old Atari was our "gaming system" back then and there was only so much Asteroids, Space Invaders and Pong that a guy could play!  Only-kids like me who lived in the country got tired of playing against themselves and just seeing their parents.  School made you feel like you were in the middle of the world and life rather than in a rural monastery.
Learning was also another reason I enjoyed school.  Now, that either sounds incredibly noble or nerdy.  I'll let you decide.  Learning has always been something I've enjoyed, though.  And, the tests!  I loved the tests.  I loved the challenge.  I loved the feeling of success and knowing that you actually knew something.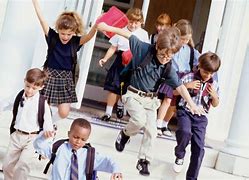 And, then, there was band.  That has always been a love of mine.  Playing the instruments, learning the music, and blending the sounds and styles in a piece was art, athletics, and academics combined in a single power play.  When school ended, so did band and that was the hardest part of my past to relinquish.
My tune has changed now that I'm an adult.
Things are different in the adult world.  Life itself is challenging. Some days, it's overwhelming.  Every day is filled with learning and there are even more tests than we got in school.  The adult l
ife has responsibilities that the kids will realize all too soon, heavy ones that trouble your mind and disturb your sleep.   Jobs, sometimes multiple jobs must be worked just to make ends meet.  And, when the day draws to a close, the most merciful thing that can happen is that you fall asleep quickly.
I'm not trying to sound all doom-and-gloom.  However, I'm a realist and this really is the adult life.  We need periodic breaks and vacations.  That's not the sentiments of a sloth.  It's the summons of the Savior.  "And the apostles gathered themselves together unto Jesus, and told him all things, both what they had done, and what they had taught.  (31)  And he said unto them, Come ye yourselves apart into a desert place, and rest a while: for there were many coming and going, and they had no leisure so much as to eat." (Mark 6:30-31)
There's nothing particularly spiritual about the Lord's instructions.   Please don't misunderstand what I mean.  Anything the Lord says is "spiritual" and right.  We tend to define "spiritual," though, by certain expected criteria.
If Jesus had said, "Go to a Bible conference, go to a special church service, read your Bible scrolls more, pray more, and sing five hymns," we would have said that was spiritual.  But that's not what Jesus said.  And, FYI, if our heart isn't right, we can do all those things and they wouldn't be spiritual – but that's for another devotional.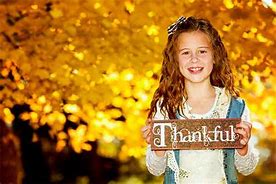 Obviously, there's nothing wrong with those things and they are good and right.  But there are times where what we need is simply separation, sustenance, and sleep.  Our brain and body need a break.  And, THAT, my friends is spiritual.
So, as the kids take a break for Thanksgiving and since this is Saturday, maybe this would be a good day to take a break with them.  You'll feel better tomorrow and be more productive in whatever you do.