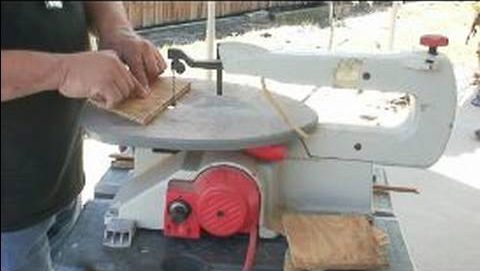 Imagine that a woodworker makes a basic toy chest.  Finger joints or dovetailed joints were used to connect the sides, forming the box shape.  The lid was made and a bottom was added.  Hours will be spent sanding, staining, and lacquering the box.  Then, necessary hardware such as hinges, handles, and lid support and stay mechanisms are added.
The box is perfect, completely functional, and ready to be used.  Nothing more can be done to make this toy chest function better or beyond its purpose.  However, the woodworker isn't finished yet.
Going to the scroll saw, a true craftsman will begin creating a scroll work applique.  Intricate spirals and patterns are cut, the tiny blade reciprocating and spewing tiny particles of saw dust in the air.  After some tedious hours of delicate work, the scroll work has to be sanded, stained, lacquered, and applied to the chest.
In your mind's eye, take a good look at the toy chest now.  These wooden embellishments amplify and enhance the beauty of the toy chest.  The scroll work doesn't make the box function better.  It merely makes it more attractive, enticing a person to take a closer look at the box.
Titus 2:7-10 says, "In all things shewing thyself a pattern of good works: in doctrine shewing uncorruptness, gravity, sincerity,  (8)  Sound speech, that cannot be condemned; that he that is of the contrary part may be ashamed, having
no evil thing to say of you.  (9)  Exhort servants to be obedient unto their own masters, and to please them well in all things; not answering again;  (10)  Not purloining, but shewing all good fidelity; that they may adorn the doctrine of God our Saviour in all things."
The word "adorn" is from the Greek word kosmeō.  We get the English word cosmetics from this.  Every morning, women across the USA sit in front of a mirror and adorn their faces with primer, foundation, concealer, blush, highlighter, eye shadow, mascara, eye liner, lip stick, and lip liner.  Gentlemen, a little patience is in order.  They are fine artists in action!
To "adorn" the doctrine of God means that we apply cosmetics.  We dress it up, decorate, ornament, or apply embellishments.  Scroll work never CHANGES the project.  It merely adorns it.  The same is true of adorning doctrine.  We simply apply embellishments.  But what does that mean?
When it comes to doctrine, there would be some even of our own church who would inwardly moan and groan if I was to announce a new series of sermons on doctrine.  They hear weeks of dull, dull, dull.  Like the toy chest, we believe that doctrine is complete, perfect, and necessary – but not particularly exciting.  It's more academic.  That's where WE come in.
To "adorn the doctrine of God" means that we take the perfect, complete, finished product and we make it enticing.  A life changed by the Gospel and living the truths of Bible doctrines demonstrates not only the beauty of doctrine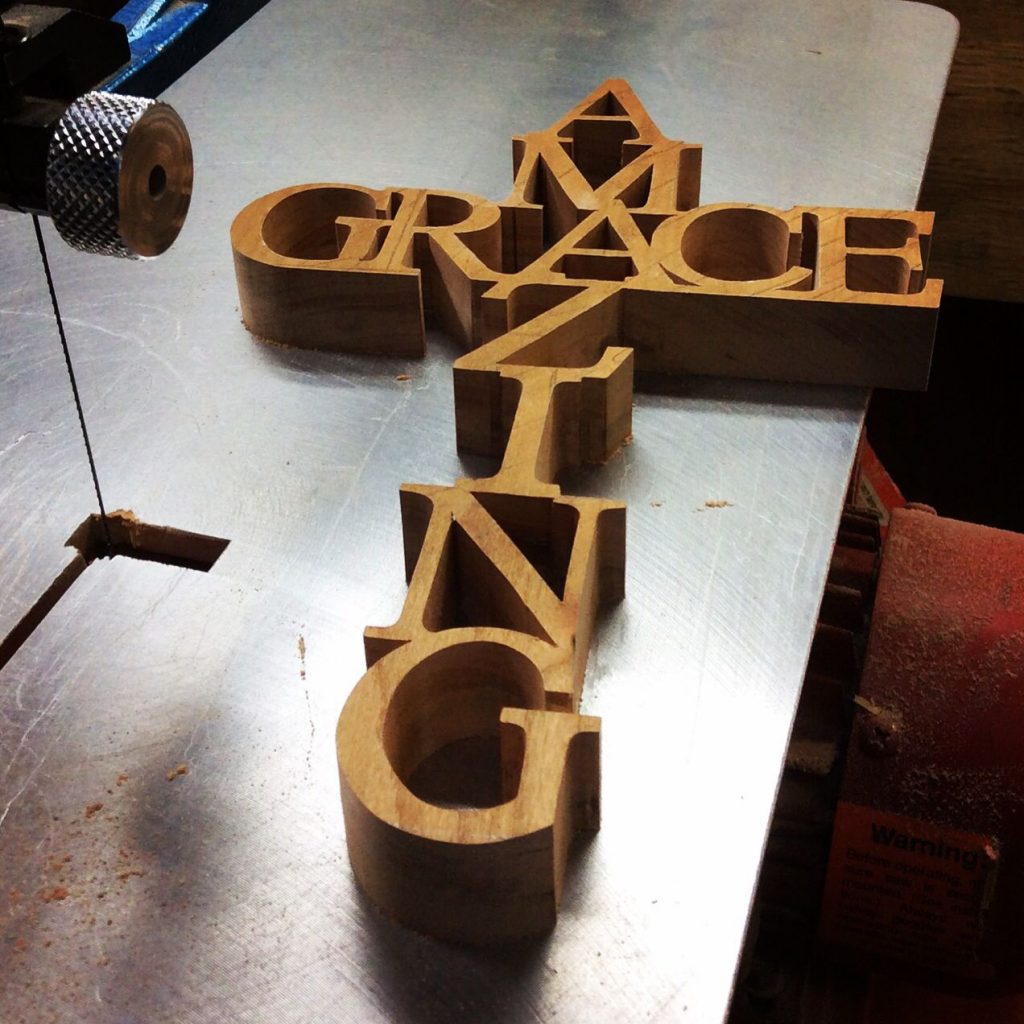 but it should draw attention to the Master Craftsman – our Creator, Designer, and Giver of Life.  People should see the reality of what God can do with very raw materials, giving us new life in Christ, and changing us completely.
Reread those verses in Titus.  It starts out by telling us, "In all things SHOWING thyself a pattern of good works."  We have to demonstrate the efficacy of the Gospel and Bible doctrine.
The scroll saw does very delicate work and the changes God makes in us tend to be delicate, sometimes imperceptible to us.  We need to allow the Lord to do His perfect "scroll work" in our lives that we might adorn His Gospel and His doctrine.