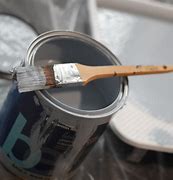 Since I am not an artist and find it challenging to draw a halfway decent stick figure, I have to ask the question posed by many.  What's so great about gray?  And is it grey or gray? 
"One of the more fascinating things about gray is that it is considered a "conformist" color that doesn't have its own personality. As a result, gray typically takes on the theme of the strong colors surrounding it. Gray is considered a neutral color that is generally impartial in terms of the feelings that it evokes.
"However, this natural, agreeable color is capable of creating dramatic effects when used to bring to life scenes of a foreboding sky at twilight. In fact, darker shades of gray are often used to replace black in nighttime canvases because of the way this color is able to convey darkness without obscuring details the way true black does.
This makes gray one of the most essential and important colors for any artist. Mastering the techniques for creating versatile, highly specific shades of gray opens up new worlds for playing with darkness, light and shadows on a canvas."1
Since I'm as creative as a brick, I don't look at colors and think "emotions" and "feelings."  I either like it or I don't.  That's the depth of my analysis.  For those to whom my explanation makes no sense, my guess is that you enjoy art museums and could look at a single painting for a very long time!
Our devotional series, though, isn't about art.  It's about idioms.  Perhaps we could call that verbal art.  Today, we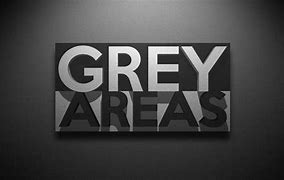 are looking at the color gray as well as it's brother, silver. 
Someone with a silver tongue speaks smoothly, perhaps even to the point of slick deception or vain flattery.  They were probably born with a silver spoon in their mouth and never wanted for a thing.  And everything was offered to them on a silver platter.
As for the color gray, we may have to think through these idioms, engaging our gray matter.  If you can't come to a conclusive answer, perhaps this is a gray area where the black and white of the issue is not easily defined.  Regardless, don't stress out and cause another gray hair. 
Unlike the other colors we've seen, the gray and silver idioms aren't especially plentiful.  Neither are they in the Scriptures.  However, the ones we see are definitely important.
1 Samuel 12:1-2 says, "And Samuel said unto all Israel, Behold, I have hearkened unto your voice in all that ye said unto me, and have made a king over you.  (2)  And now, behold, the king walketh before you: and I am old and grayheaded; and, behold, my sons are with you: and I have walked before you from my childhood unto this day."  And, Job 15:10 says, "With us are both the grayheaded and very aged men, much elder than thy father."  Old age is accented by a crop of gray hairs upon the head.
Such coloring of the coiffure is a blessed thing.  There's no need to cover it or color it darker.  We are told in Proverbs 20:29, "The glory of young men is their strength: and the beauty of old men is the gray head."  But it's not just the color that gives that glorious glow.  It's something about that color.
Proverbs 16:31 reminds us that "The hoary (gray) head is a crown of glory, IF it be found in the way of righteousness."
As you got ready for church this morning, you may have looked in that mirror and dejectedly said, "Another gray hair."  Then, you might have pulled it.  What did that poor hair ever do to you?!?  Don't pull it.  WEAR it as a crown of glory by making certain that it's found in the way of righteousness.
1https://www.color-meanings.com/what-colors-make-gray/
p.s.  Is it gray or grey?  It all depends if you are British or American.  To borrow a familiar commercial jingle, "Choosy Americans choose "gray."