Sternutation is an event that happens when the epithelium of the principal organ of the olfactory system experiences irritation in one of the vestibules.  The irritation stimulates the endings of the trigeminal cranial nerve, sending a message to the brain and activating a reflexive response.
Huh?!?  To put it simply, a sneeze!
What an amazing body God gave us at our creation!  Its capabilities are astounding.  When that sneeze begins to ripple up within us, our respiratory, musculoskeletal, and parasympathetic nervous systems all get involved, resulting in a blast through our nostrils of close to 100 mph!
Why do we sneeze?  This is the body's defense mechanism to expel foreign invaders and contaminates.  Allergens and particulates are forced out of the body, resetting the "nasal environment."  Here are some other fun facts about your sneeze.
Multiple sneezes are typical and will happen until the irritant has been removed;
You can't sneeze in your sleep. The nerves that cause a sneeze are too relaxed.  To invoke a sneeze from someone sleeping, the sleeper has to be brought out of their deep sleep;
Odd things can cause a sneeze. The tweezing of eyebrows or the pulling of a nose hair can trigger a sneeze.  Photic sneezing is due to light sensitivity.  Snatiation is sneezing triggered by a full stomach.  Even nervousness has been known to trigger sneezing;
Our heart doesn't stop nor skip a beat when we sneeze. The rhythm of the beat may change but all beats are present and accounted for.
Sneezing is only mentioned one time in the Bible.  A Shunammite woman's son had died.  God used Elisha in a miraculous way to bring this boy back to life.  We read the story in 2 Kings 4:34-37.
"And he (Elisha) went up, and lay upon the child, and put his mouth upon his mouth, and his eyes upon his eyes, and his hands upon his hands: and he stretched himself upon the child; and the flesh of the child waxed warm.  (35)  Then he returned, and walked in the house to and fro; and went up, and stretched himself upon him: and the child sneezed seven times, and the child opened his eyes.  (36)  And he called Gehazi, and said, Call this Shunammite. So he called her. And when she was come in unto him, he said, Take up thy son.  (37)  Then she went in, and fell at his feet, and bowed herself to the ground, and took up her son, and went out."
The Scripture tells us nothing more about the sneeze which leaves us with some questions.  Why a sneeze?  It was just a simple, involuntary sign of life – and at this point, a grieving mother isn't looking for anything grand.  A sneeze was a joyful sound.
Why seven sneezes?  In the Bible, this is the number of perfection or completion.  I'm sure the Shunammite mom and Elisha would have been satisfied with one sneeze.  But, seven?  They had to be ecstatic!  The boy's healing was perfect.  It was complete.
Famed preacher Charles Haddon Spurgeon likened this to those spiritually dead being brought to life by the Gospel and salvation.  He said, "In the same way let us feel thankful when we hear the first groan of distress or see the first tear of repentance. Hopefulness is a helpful element in the success of those who have to deal with seeking sinners. We ought not to expect too much from enquirers; we ought not to be satisfied without signs of life; but the faintest sign of life ought to encourage us and lead us to encourage them.
"…the sneeze proved life, though it was inarticulate, and the uninstructed expression of untrained vitality. Repentance for sin, desire after holiness, childlike trust in Jesus, tearful prayer, careful walking, delight in the word of God, and intense doubt are among the elementary signs of life, the sneezes of those freshly raised from the dead." *
The sneezes of those freshly raised from the dead!  That is a fantastic phrase and worth remembering.  What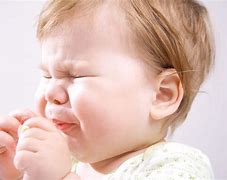 a joy it is to hear those resounding sneezes of life all around us.  Rather than cringing, wondering if the "sneezer" is contaminating us with their germs, why not ask ourselves, "Are these the sneezes of one spiritually alive?"
If not, rush to their side and offer a Kleenex, a "God bless you," and clear presentation of the Gospel.
*https://answersingenesis.org/education/spurgeon-sermons/1457-the-seven-sneezes/