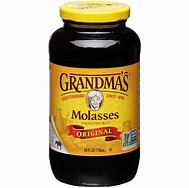 Have you ever been in some sticky situations and wondered how you were ever going to get out of it?  There's probably never been quite as sticky of a situation as what happened in Boston, MA.
When you think about molasses, you think about that small jar of near-black gooey stuff that is used in recipes.  What you may not know is that an industrial alcohol can be extracted from molasses through distillation.  The alcohol is then used in making dynamite and other explosives.  World War I had been going on for about six months and lots of explosives were needed.
To accommodate the rising need to store the molasses for distillation, large tanks were built of steel and capable of holding 2.5 million gallons of molasses.  The tanks were built quickly, giving credence to the adage "haste makes waste."
Inadequate steel thicknesses were used and the rivet joints were unable to withstand the pressure of the 58-foot-tall tank.  Around lunchtime on the fateful day of January 15, 1919, the tank's bottom rivets could hold no longer, sending a flood of 2.3 million gallons of molasses spewing into the streets.  Like a tidal wave that reached speeds of 35 mph, the molasses destroyed everything in its path.  Buildings collapsed, horses were killed, and 21 people died.
All of this could have been averted had proper protocols been followed.
In addition to the fact that the steel was too thin, it was also a composite of steel lacking the correct amounts of manganese.  This particular steel became brittle at 59 degrees Fahrenheit.  On this day, the temperatures had dipped to 40 degrees.  A rupture was imminent.
Weeks later, the cleanup was still happening.  It was said that molasses could be smelled for decades later.  One million dollars was paid in settlement claims after the company was sued over their negligence.
Nobody knew that this would be the day that the weight of one negligent action stacked upon another would have such a tragic result.  But isn't that the way it is when you fail to deal with any weakness?
Are we talking about more than metal and rivets?  You know it!
In 2 Samuel 11:2, a story of weakness unfolds.  "And it came to pass in an eveningtide, that David arose from off his bed, and walked upon the roof of the king's house: and from the roof he saw a woman washing herself; and the woman was very beautiful to look upon." 
Let's give David the benefit of the doubt.  Maybe he had no idea that Bathsheba (that's the name of the nighttime bather) was out there.  The moment he saw her, he could have instantly done an about face and crawled back into bed.  Instead, it would seem that he lingered for some time, at least long enough to determine the depths of her beauty.
If this isn't bad enough, look at 2 Samuel 11:3-4.  "And David sent and enquired after the woman. And one said, Is not this Bathsheba, the daughter of Eliam, the wife of Uriah the Hittite?  (4)  And David sent messengers, and took her; and she came in unto him, and he lay with her; for she was purified from her uncleanness: and she returned unto her house."
This is getting ready to explode all over the place!  Curiosity turned to lust.  Lust took action and committed adultery.  Next, Bathsheba finds out she is pregnant.  What's the solution?  Murder her husband so that David can step in and marry her.  It will look like a honeymoon pregnancy if nobody does that math!
Just like the negligence of those who made the molasses tanks, be sure your sins will find you out.  And they did.  God told David's friend, Nathan, what had happened and Nathan confronted David.  Long story short, the baby dies and though David experiences God's forgiveness, his ministry of leadership in Israel is never quite the same.
If we want to protect ourselves and all those around us, we need to do things right from the start.  When we find that we didn't do something right, we have to be quick to admit and confess the wrong and make it right.
Otherwise, we are creating a sticky situation that is just waiting to happen.