Well, today is a banner today for all the narcissists, needy, and glory hogs. In 2014, Rick McNeely, a DJ for an Arlington, Texas radio station started National Selfie Day.  The day was intended to start a craze of people sharing their creativity and posting their pics on social media.
Seriously, did anyone really have to encourage this?
I will admit that this is a major burr under my saddle and a thorn in my side.  Will the world survive without another teenager or adult's duck lips picture while they flash the peace sign?  What would the day be like without a picture of what you're eating, captioned with those Pulitzer Prize winning adjectives, "Yum, yum?"  Is there any hope for America if you quit posting the details of your life so that we know if it's your "best day ever" or a "bummer of a day?"
If you are one of those who post everything going on in your life, you will NOT like or agree with this devotional.  How will I ever cope if I don't get a "like" or "thumbs up" on this devo? 
Why would you post that you are having a bad day and that someone talked to you, lifting your spirits if you aren't an excessively needy individual seeking attention?  Why do you have a need to post selfies in the bathroom (yes, the most popular venue for selfies) or pics of your meal?
When you look back at the old photo albums, people took pictures to commemorate family gatherings or special events.  It was pretty easy to tell who took all the pictures.  It was the person who wasn't in any of them.
Today, it's just the opposite.  It's all about me, glorious and wonderful ME!  We create our story and anxiously look to see who is talking about us.  How many likes did I get?  How many followers do I have on my Instagram account?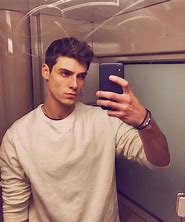 Do I have new Facebook friends?  Look how special I am!!
Again, some are not going to agree with this devotional.  Others might actually take offense.  Forgive me, please.  I'm not trying to offend.  I'm just begging for some relief and rational thinking in this age of social media overload.
People want to talk about low self-esteem but it's obviously a pseudo ailment.  People don't have this problem.  Just the opposite.  Ephesians 5:29 says, "For no man ever yet hated his own flesh; but nourisheth and cherisheth it, even as the Lord the church."  Self-love isn't really our problem.  If it was, we wouldn't need the admonition of Romans 12:3.  "For I say, through the grace given unto me, to every man that is among you, not to think of himself more highly than he ought to think; but to think soberly, according as God hath dealt to every man the measure of faith."
If you just can't keep from posting a pic, how about posting something about the Lord?  Take a picture of a beautiful sunrise/sunset, a garden of flowers, birds, deer, or something else wonderful that highlights the glory of God.  In the caption or comment, don't say, "Look what I saw today?"  That still gets you into the equation.  Instead, you could write something like this:  Psalms 113:3, "From the rising of the sun unto the going down of the same the LORD'S name is to be praised."
Let your social media account sing the praises of the Lord.