We are continuing our devotional series, looking at some theology found on church signs.  Sometimes, those short and pithy marquee messages pack a wallop!  They are "punny" yet potent.  A few signs even convey a wrong message which becomes a message in itself.   This opening paragraph and little disclaimer will accompany each devotional:  The use of the church sign's message in no wise constitutes an endorsement of the church or denomination.  With that in mind…
"Eat the Devil's corn, you will choke on his cob."  This paints a timely mental image since we have enjoyed corn on the cob this summer.  Those sweet kernels of corn dripping with butter and salt are a summertime delicacy!  It's hard to resist.  When you've finished, there is a "trophy plate" left behind, holding the empty cobs as a reminder of what you accomplished.
Sweet corn from the garden is good.  And, common sense tells you not to eat the cob.  I've never known anyone to "accidently" eat the cob and choke on it.
The Devil's "corn" is sin and it is sweet.  However, it is a "corn" that should never be eaten.  It is spiritually poisonous from the start and the person eating it WILL choke on the cob.
Hebrews 11:24-25 tells us, "By faith Moses, when he was come to years, refused to be called the son of Pharaoh's daughter;  (25)  Choosing rather to suffer affliction with the people of God, than to enjoy the pleasures of sin for a season."  Make no mistake about it.  Sin is sweet to the taste in the moment but immediately poisonous.  And we WILL choke and gag on the cob.
"Give Satan an inch and he'll become your ruler."  We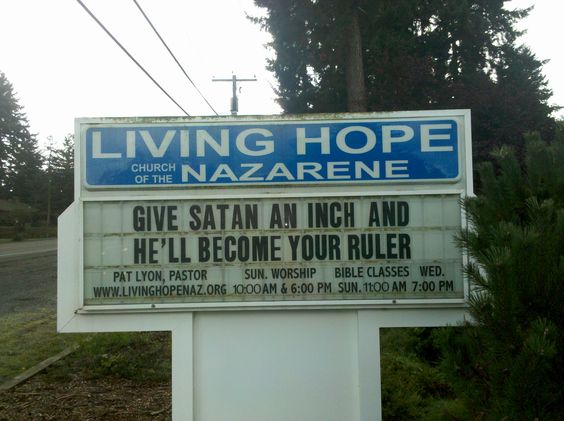 are told very plainly in Ephesians 4:27, "Neither give place to the devil."  So many find this truth out the hard way, in spite of the warnings we find in Scripture.  1 Peter 5:8 says, "Be sober, be vigilant, for your adversary the devil as a roaring lion, walketh about seeking whom he may devour."  Satan doesn't want to trouble and bother you.  He wants to devour you.  Satan wants ultimate and complete control.
Everyone thinks they are the exception to the rule and invincible!  They know when to say no and how to avoid crossing the line.  Give Satan that inch, though, and you will quickly find out that you know nothing!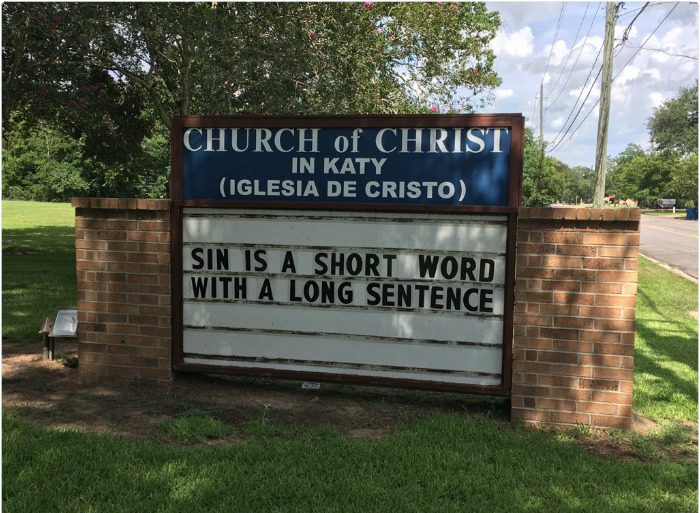 "Sin is a short word with a long sentence."  James 1:14-16 says, "But every man is tempted, when he is drawn away of his own lust, and enticed.  (15)  Then when lust hath conceived, it bringeth forth sin: and sin, when it is finished, bringeth forth death.  (16)  Do not err, my beloved brethren." 
Death is an exceptionally long sentence.  And consequences are often unshakable.  We may think we've gotten away with something but the sentence of sin follows us for a very long time.  However, there is a remedy…
"Satan knows your name but calls you by your sin.  God knows your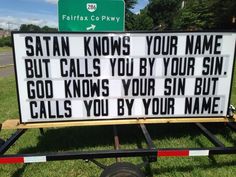 sin but calls you by your name."  Regardless of what you've done, God is calling your name.  The blood of His Son was poured out on Calvary's cross to cover that sin.
For those reading this who know Jesus as Savior, Satan wants to always remind you of your sin.  Revelation 12:10 calls Satan "the accuser of our brethren" and he makes his accusations "day and night."  But our Savior has chosen to do something else.  "And their sins and iniquities will I remember no more." (Hebrews 10:17).  Omniscient Father God chooses to remember our sin against us no more.
Enjoy your final ears of corn on the cob for the season.  But stay away from the Devil's cornfields!