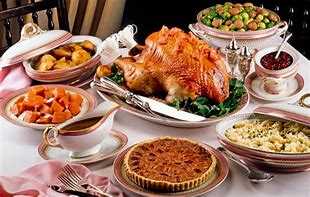 Thanksgiving kicks off a five-event spread of festive holiday celebrations.  There's Thanksgiving, Christmas Eve, Christmas Day, New Year's Eve, and the Ohio State-Michigan game!  In the midst of these are a variety of mini-celebrations, Christmas parties held at work, school, or with friends and family.  All of these events have one very important thing in common:  FOOD.
Foodies know that the holiday season brings out our inner baker.  My mom got started early and it seems like she never stopped.  We had a chest freezer in the kitchen.  Every year, it seemed like the baking marathon began a bit earlier.  Fudges, several kinds of cookies including the cut-out sugar cookies, peanut brittle, jams and jellies, Dutch apple cream cheese pies, apple dumplings, and loaves of pumpkin, date, and zucchini breads filled the freezer.  Many of these things were given away as gifts, provided dad and I didn't get to them first!
In the 1960s Broadway play Oliver, the workhouse boys sang the song, Food, Glorious Food.  The opening lyrics are: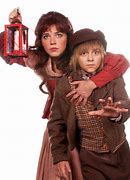 Food, glorious food… we're anxious to try it
Three banquets a day, our favorite diet!
Just picture a mammoth steak, fried, roasted or stewed
Oh, food, wonderful food, marvelous food, glorious food!
This sounds like the song we sing when we sit down to the Thanksgiving table!
This week, we've been looking at some things for which we can be thankful.  Let's not miss the obvious one as we approach the opening holiday.  We are thankful for food.
Jesus gave thanks for the food that He was about to feed to the multitude.  In Matthew 15:36, we read, "And he [Jesus] took the seven loaves and the fishes, and gave thanks, and brake them, and gave to his disciples, and the disciples to the multitude."  And, Paul warned Timothy about some of the last day teachings of false prophets.  Their message was, "Forbidding to marry, and commanding to abstain from meats, which God hath created to be received with thanksgiving of them which believe and know the truth.  (4)  For every creature of God is good, and nothing to be refused, if it be received with thanksgiving." (1 Timothy 4:3-4)
The story is told about a visiting farmer who stopped at a city restaurant to eat lunch. When he was served his food, he bowed his head and gave thanks to the Lord. Some teenagers sitting at a nearby table noticed the farmer's prayer and shouted, "Hey, pops, back where you come from does everybody pray before they eat?"
Their laughter was silenced when the unmoved farmer answered, "No, the hogs don't."
Before we eat, we bow our heads and offer a prayer of thanksgiving to God for the food.  We acknowledge the Provider of the meal with gratitude.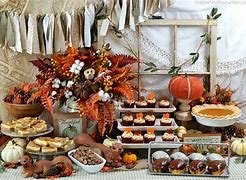 God has blessed us with such abundance in this country.  While we enjoy our time with friends and family around the tables, let's also remember those in other parts of our nation who aren't as fortunate.  We don't have to look far.  There are surely some who live very close.  Perhaps you could make room at your table for some guests and invite them to share in not only the meal but the blessings of fellowship.
Thank you, Lord, for providing the food, for the hands that prepared it, and for those who will share in its nourishment!