It's time for a county tradition that we've known for decades – the Williams County Fair!  Well, at least, it should be time for the fair if the Governor hadn't pulled the plug.  Today would have been the start of this great tradition that is loved especially in rural and farming communities.
What's your favorite part of the fair?  You can tell a lot about the person from these answers.
If you say, "The rides!" I know that you are nowhere close to my age.  Instead, you are most likely school-aged or very young adult.  You are able to spin in circles without losing your lunch.  Even if you did get sick on the ride, you would get right back on.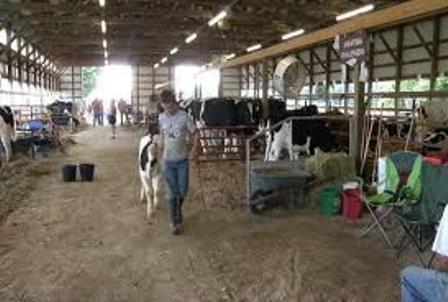 If the livestock buildings are your favorite, you are a farm boy or girl at heart and could represent any age.  There really is something special about the smells in those buildings.  I like the smells and have no issue catching that fragrance blowing in the wind on a hot summer day.  If those smells are repulsive to your olfactory system and the sights make you swoon, you've just proven that you are a city slicker better suited for metropolitan areas.
Some come to the fair for the fair food.  Those fresh donuts under the grandstand, the Pork and Beef Producers' buildings, the milk shake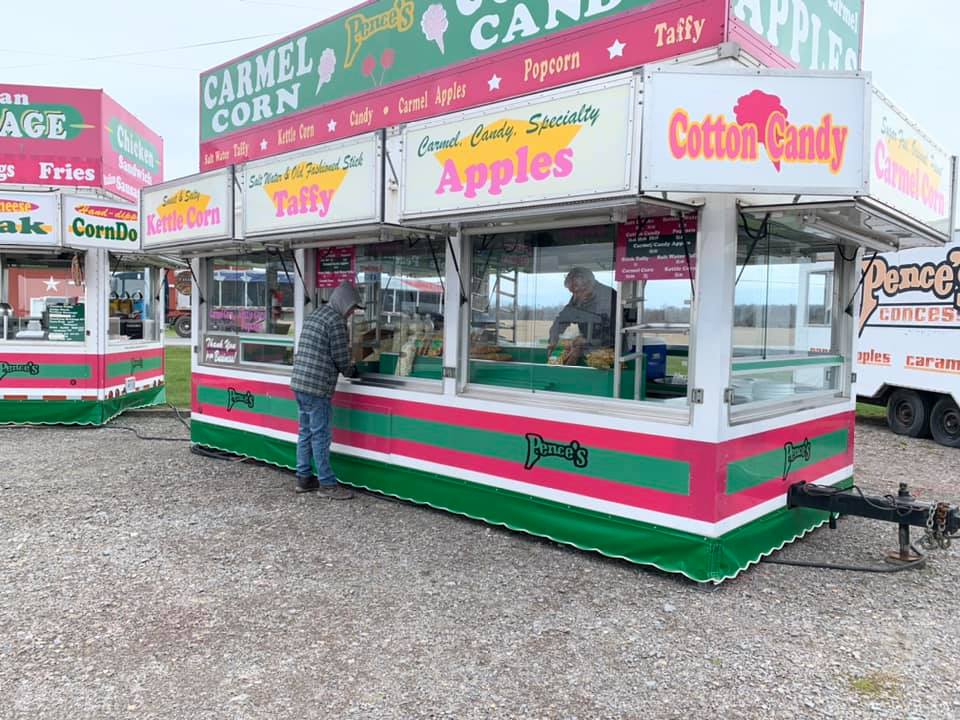 shack, and all the food trucks are a culinary delight!  You can get absolutely anything deep fried.  If you don't gain five pounds at the fair, you're doing something wrong!  Better go back and get another large order of the Wisconsin cheese curds and extra ranch dressing.
Maybe you are drawn to the fair by the programs.  The Kids' Day events on Monday, the high school band show, the demo derby, harness racing, and many other grandstand events draw people each year to the fair.
A walk through the vendors' tents gives you the opportunity to get "freebies," sign up for drawings, look at a variety of products, and meet a lot of people.  In fact, one of the most enjoyable things about the fair is seeing people you haven't seen since the last fair.  Those serendipitous reunions often happen in one of the vendor tents or buildings.
Every year, we start out with the carnival games.  Several years back, we saw a young girl with her boyfriend and she
was carrying the stuffed animal that we assumed he had won for her.  My wife playfully commented that nobody has ever won her a stuffed animal.  Game on!  We went to the game where you roll the bowling ball and try to set off the bell – and I won her very first stuffed animal.  This became tradition every year – except this year there will be no stuffed animal newly won to be placed on the dashboard of her car.
To say that we are disappointed that the fair is cancelled is an understatement.  And it seems like 2020 has been full of disappointments.  Vacations, reunions, summer sports, fall sports, school, school activities, and a whole lot more have been put on the chopping block.
Truth be told, disappointments are a fact of life.  The same is true in the Christian life.
In 2 Timothy 4, Paul names names!  He calls out those who have disappointed him.  They turned against him, doing him "much evil."  When Paul looked around to see who was willing to stand with him, he saw nobody.  2 Timothy 4:16a says, "At my first answer no man stood with me, but all men forsook me…"  This had to be a hard pill to swallow for a faithful Apostle.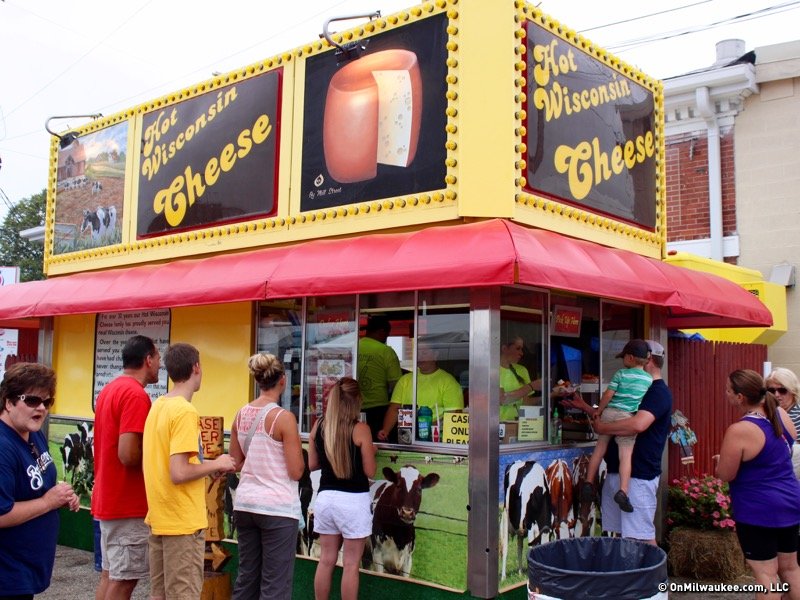 Now, here is what we have to understand.  Disappointments will enter our lives and there is no sin in experiencing that feeling of disappointment.  We just have to learn what to do with the disappointment.  Read the rest of 2 Timothy 4:16b-18 and pay close attention to those words in bold print.
"… I pray God that it may not be laid to their charge.  (17)  Notwithstanding the Lord stood with me, and strengthened me; that by me the preaching might be fully known, and that all the Gentiles might hear: and I was delivered out of the mouth of the lion.  (18)  And the Lord shall deliver me from every evil work, and will preserve me unto his heavenly kingdom: to whom be glory for ever and ever. Amen." 
I would imagine that there are going to be a few more disappointments before 2020 has come to a close.  We handle those disappointments the same way Paul did.  And the way in which we handle those disappointments has the same affects as they did for Paul.
To walk around pretending like we don't have a care in the world and aren't feeling disappointments doesn't do anyone any good.  But when we acknowledge the disappointments and then point people to our Divine Encourager, our witness becomes effective.
May you experience God's encouragement today, regardless of who or what has disappointed you.