Yesterday, we talked about the coldest place on earth.  Since my internal thermostat tends to run cold most days, I'm ready and willing to turn the heat on earlier each year, much to the consternation of my wife whose thermostat tends to run hot most days.  While camping during the first full week of September, the nights and early morning hours dipped cold by my standards.  It didn't take long before I nudged the heater on!
Where do you suppose the hottest place on earth might be?  Depending on the source, the method of measurements, and the scientists involved, there is some debate between two different locations.  Some experts say that the award for the hottest place on earth goes to an American location – Death Valley.
Located in Eastern California and a part of the Mohave Desert, historical records have shown the air temperature top out at 134 degrees.  Furnace Creek (pop. 24) has recorded ground temperatures of 201 degrees.  When someone says that it's hot enough to fry an egg, they aren't kidding!1  You can fry some bacon, too.
Vying for top honors is the Lut Desert in Iran.  "Science.org reports that in 2011, ecologist David Mildrexler confirmed that the Lut Desert's subtropical climate made it possible for temperatures to soar to 177.4 degrees Fahrenheit."2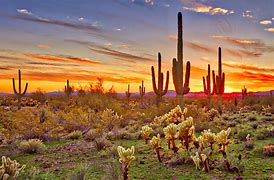 While people can adapt for the cold, the heat is a different story.  Even desert animals have a difficult time surviving these extreme temperatures.  Therefore, you don't hear of any missionary activity to these regions.  Missionaries go to where the people are – and they aren't there!
When you think about these hot places, there is a parallel to the work done by missionaries as well as any obedient
Christian.  Our message is all about how to "beat the heat."
The Bible is very clear that there are two eternal destinations.  One of those is hell and it is described in Matthew 13:41-42.  "The Son of man shall send forth his angels, and they shall gather out of his kingdom all things that offend, and them which do iniquity;  (42)  And shall cast them into a furnace of fire: there shall be wailing and gnashing of teeth."  Mark continues the description by saying, "And if thy hand offend thee, cut it off: it is better for thee to enter into life maimed, than having two hands to go into hell, into the fire that never shall be quenched:  (44)  Where their worm dieth not, and the fire is not quenched." (Mark 9:43-44)  Other Bible verses describes the heat and the horrors of this place.
The heat of the Lut Desert is incredible, as are the temperatures in Death Valley.  Other global hotspots include the Flaming Mountains of China, the Sahara Desert in Africa, and the Sonora Desert in the southwestern U.S. and northern Mexico.  Nothing, though, compares to the unbearable heat of Hell.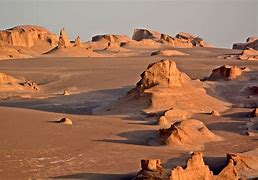 How do you "beat the heat?"  How do you make sure that Heaven is your eternal destination and that Hell is not?"  John 3:36 says, "He that believeth on the Son hath everlasting life: and he that believeth not the Son shall not see life; but the wrath of God abideth on him."
The only way to beat the heat of eternity is to place your faith in Jesus today.
1https://www.themanual.com/travel/hottest-places-on-earth/
2www.grunge.com/599454/this-is-the-hottest-place-on-earth/?utm_campaign=clip