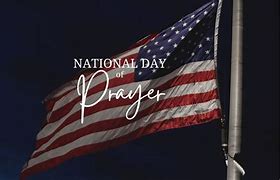 One month ago on this day was the National Day of Prayer.  The call to prayer in our nation as a nation is nothing new.  Our first President, George Washington, said, "It is the duty of all Nations to acknowledge the providence of Almighty God, to obey His will, to be grateful for His benefits, and humbly to implore His protection and favor."  Each president thereafter took occasion to remind our nation that we were dependent on God.
In 1952, "President Harry S. Truman signed a bill proclaiming a National Day of Prayer ("on which the people of the United States may turn to God in prayer and meditation at churches, in groups, and as individuals"). This bill did not establish a specific calendar date for the event, but left it up to each president to designate a date of his choosing. In 1988, President Ronald Reagan fixed the date of the National Day of Prayer as the first Thursday of May."1
On May 6, 2021, President Biden made his first National Day of Prayer proclamation.  Out of the 474 words, would you care to guess what was missing?  Any mention of God!  That's right.  A National Day of Prayer proclamation that just encourages the nation to pray to whatever, whomever, and however we want.  Of course, it was worded more eloquently than that but the essence is the same.
But wait, there's more!
The Christian Defense Coalition was denied a permit to hold a prayer service at the U.S. Capital.  Rev. Patrick Mahoney, director of the Christian Defense Coalition, tweeted, "After our permit was denied, for the first time in 70 years, there will be NO PUBLIC witness at the U.S. Capitol Building for the National Day Of Prayer! Brothers and sisters, free speech is in danger today in America.  Every American needs to be asking the question, 'How is it possible to have public prayer prohibited at the Capitol on the National Day of Prayer?'-especially when it is a national observance designated by Congress."2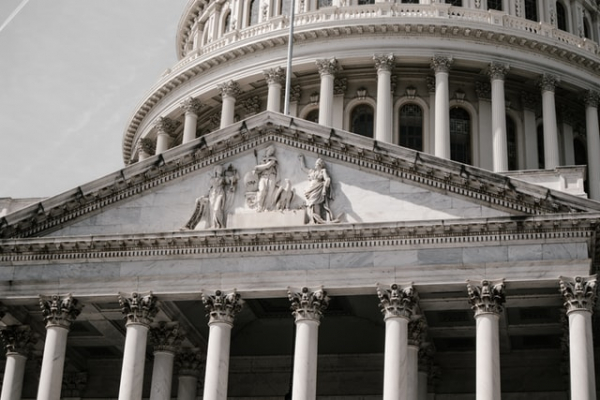 The riots of January 6th are being blamed.  COVID is being blamed.  Seems to me that these are excuses of convenience.  The same excuses don't seem to apply when there are protests in Chicago, Los Angeles, New York City, Minneapolis, Portland, or any other major city in America.
While I know this prayer in Daniel 9 is specifically about God and His relationship to Israel and the Holy City, Jerusalem, there are many takeaways from the prayer that we should humbly apply.
"And I prayed unto the LORD my God, and made my confession, and said, O Lord, the great and dreadful God, keeping the covenant and mercy to them that love him, and to them that keep his commandments;  (5)  We have sinned, and have committed iniquity, and have done wickedly, and have rebelled, even by departing from thy precepts and from thy judgments:  (6)  Neither have we hearkened unto thy servants the prophets, which spake in thy name to our kings, our princes, and our fathers, and to all the people of the land.  (7)  O Lord, righteousness belongeth unto thee, but unto us confusion of faces, as at this day; to the men of Judah, and to the inhabitants of Jerusalem, and unto all Israel, that are near, and that are far off, through all the countries whither thou hast driven them, because of their trespass that they have trespassed against thee.  (8)  O Lord, to us belongeth confusion of face, to our kings, to our princes, and to our fathers, because we have sinned against thee.  (9)  To the Lord our God belong mercies and forgivenesses, though we have rebelled against him;  (10)  Neither have we obeyed the voice of the LORD our God, to walk in his laws, which he set before us by his servants the prophets… Now therefore, O our God, hear the prayer of thy servant, and his supplications, and cause thy face to shine upon thy sanctuary that is desolate, for the Lord's sake.  (18)  O my God, incline thine ear, and hear; open thine eyes, and behold our desolations, and the city which is called by thy name: for we do not present our supplications before thee for our righteousnesses, but for thy great mercies.  (19)  O Lord, hear; O Lord, forgive; O Lord, hearken and do; defer not, for thine own sake, O my God: for thy city and thy people are called by thy name."  (Daniel 9:4-10, 17-19)
In Jesus name we pray, Amen!
1 https://www.snopes.com/fact-check/national-day-of-prayer/#:~:text=In%201952%20President%20Truman%20established%20one%20day%20a,the%20USA%20%E2%80%9CWas%20no%20longer%20a%20Christian%20nation.%E2%80%9D
2 http://www.christianitydaily.com/articles/11715/20210504/biden-administration-won-t-allow-national-day-of-prayer-to-be-held-at-us-capitol-this-year.htm