On June 30, 1936, Margaret Mitchell's book Gone With The Wind was published.  I confess that I've never had any interest in reading it.  The size of the book alone frightens many away, including myself.  Originally, it was published with 1,037 pages.  And, at two minutes shy of four hours, the movie version never seemed intriguing, either.  I would not have the patience for either the book OR the movie.
Now, for those of us who have never watched the movie, there is one iconic line that everyone seems to know.  The movie version was released in 1939 and on today's date, that famous scene was filmed.  The scene was shot using two different lines.  The alternate version featured Rhett Butler telling Scarlett O'Hara, "Frankly, my dear, I just don't care."
Film censors were on hand to preview the filming.  There was nothing wrong with this line.  However, film director Victor Fleming wanted the scene to have more bite and he threw in the infamous curse.  He was accessed a $5,000 fine by the censors.1
Adjusting for inflation, the making of Gone With The Wind cost $3.9 million.  It has grossed $1.823 billion, making it the top-grossing movie of all times.2   Fleming felt justified with keeping the curse in the movie and it was a small price to pay.
I have to admit that this little piece of history surprised me.  Cursing is common in commercials today but who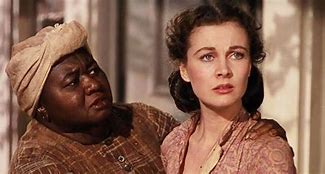 would have thought that it was something found in books and movies to that era?  We tend to think of the early-20th c. being a little bit more pristine – or, at least, I do.
We are told in Philippians 3:17-19, "Brethren, be followers together of me, and mark them which walk so as ye have us for an ensample.  (18)  (For many walk, of whom I have told you often, and now tell you even weeping, that they are the enemies of the cross of Christ:  (19)  Whose end is destruction, whose God is their belly, and whose glory is in their shame, who mind earthly things.)"
Swearing should be shameful.  It's certainly not today, though, and it evidently wasn't shameful then.  Instead, there is "glory" in it.  Mr. Fleming had to pay $5,000 just to slip in one cuss word.  And what did that do for the movie?  Nothing!  Even if he could argue that it increased the sales, that is taking glory in something that is sinful and shameful.
Ephesians 4:29 says, "Let no corrupt communication proceed out of your mouth, but that which is good to the use of edifying, that it may minister grace unto the hearers."  Cursing is corrupt communication.  Nobody denies that.  Yet, it's done freely and the 
movie/television industry is doing its best to desensitize young people to the shamefulness of the words.
As kid-friendly movies are released, you will notice that more and more are incorporating a blatant swear, plenty of slang swears, and the obligatory misuse of God's name.  What is the point?  Did it make the movie better in any way?  Absolutely NOT!
June 27, 1939 put the budding movie industry on a slippery slope.  The last few years have angled the slippery slope towards the kids.
As Christians, we can take a stand against this.  We can refuse to watch or buy any movie with profanity – even if it is just one.  And we can (we must!) guard our own tongues to make sure nothing rolls across our lips that would be shameful.
1 https://www.history.com/this-day-in-history/frankly-my-dear
2 https://247wallst.com/media/2019/05/04/1939s-gone-with-the-wind-remains-the-top-grossing-movie-of-all-time/