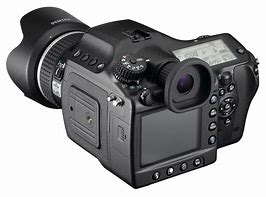 Who makes the most sophisticated and complex cameras in the world?  Here's a hint:  the cameras are everywhere and there isn't a country so impoverished that they don't have this amazing technology.  Is it Sony?  Canon?  Kodak?  Nikon?  GoPro?  Samsung?  If you guessed any of these companies, you aren't even close.
Located just to the left and right of the bridge of our noses are the TWO most incredible cameras ever made.  It's our eyeballs, manufactured by God, genetically provided at conception and developing only two weeks after conception.
(Hmmm…just a side thought.  Eyeballs form at two weeks.1  The heartbeat is detectable at 6 weeks.  Though only about the size of a grain of rice, by the end of the 8th week, the body parts have formed including the brain.2  And the "experts" say this isn't LIFE?!?  Wetlands have been protected and preserved for much less!)
Consider some of the amazing features of the eye.
Your eyes are composed of roughly 2 million working parts.
The eyeball of a human weighs approximately 28 grams – just under one ounce.
The human eye can distinguish 500 shades of gray.
Only 1/6th of your eyeball is exposed to the outside world.3
The eyeball stays the same size from birth to death.
The eye cannot be transplanted because there are one million nerves connecting the eye to the brain.
A fingerprint has 40 unique characteristics, but an iris has 256, a reason retina scans are increasingly being used for security purposes.
80% of what we learn is through our eyes.4
Scientists estimate that humans can distinguish up to 10 million colors.5
This devotional was inspired by an incredible early morning sunrise I saw while driving bus.  On the same day, I was coming back into town and looking ahead, I was watching the lights and all the traffic.  The thought struck me that being able to see is a wonderful and amazing thing!  All the colors and clarity are so vivid.  The amount of information that our "cameras" capture is more than the brain can process.
Now, just think about what our eyes can't see.  Listen to this story found in the Old Testament.
The king of Syria was attacking Israel.  However, his attacks amounted to nothing because it seemed Israel knew their every move.  The Syrian king was obviously annoyed over this and wanted to know who in his camp was leaking information to Israel.  The king was informed that nobody was leaking information.  Instead, the prophet Elisha was warning the king of Israel of the Syrian threat.
Elisha was in the city of Dothan so the king of Syria sent troops to kill him.   Read what happens next.  "And when the servant of the man of God was risen early, and gone forth, behold, an host compassed the city both with horses and chariots. And his servant said unto him, Alas, my master! how shall we do?  (16)  And he answered, Fear not: for they that be with us are more than they that be with them.  (17)  And Elisha prayed, and said, LORD, I pray thee, open his eyes, that he may see. And the LORD opened the eyes of the young man; and he saw: and, behold, the mountain was full of horses and chariots of fire round about Elisha." (2 Kings 6:15-17)
The servant saw things that I've never seen.  Talk about sensory overload!
If the Lord gave us the eyesight that was momentarily given to the servant, what might we see?  Psalms 91:11-12 says, "For he shall give his angels charge over thee, to keep thee in all thy ways.  (12)  They shall bear thee up in their hands, lest thou dash thy foot against a stone."  And, we read in Psalms 34:7, "The angel of the LORD encampeth round about them that fear him, and delivereth them."
Let me sum up this devotional with the words of hymn writer James Vaughn Hill:
What a day that will be when my Jesus I shall see;
When I look upon His face, the One who saved me by His grace.
When He takes me by the hand and leads me through the Promised Land;
What a day, glorious day, that will be.
1https://my.clevelandclinic.org/health/articles/7247-fetal-development-stages-of-growth
2Ibid.
3https://www.jnj.com/our-company/just-for-kids-amazing-facts-about-the-human-eye#:~:text=1%20The%20eyeball%20of%20a%20human%20weighs%20approximately,eagles%20see%20almost%20eight%20times%20better%20than%20humans.
4https://discoveryeye.org/20-facts-about-the-amazing-eye/
5https://www.aao.org/eye-health/tips-prevention/how-humans-see-in-color