A number of our newly appointed missionaries are attempting to learn foreign languages:  Russian, North Germanic languages likes Swedish and Danish, Mandarin Chinese, Georgian (the Republic of Georgia), and Navajo.  Each missionary has expressed struggles grasping the languages and the syntax of the grammar.
I wonder how difficult it is for someone trying to learn the imprecise English language?  It probably takes decades to grasp it all and even for those of us for whom English is our native language, we don't use it the most accurately.
One example:  time.
Someone approaches you and says, "Hey, ya got a second?"  Doesn't the wisenheimer in you want to say, "Yep.  (pause) Did you enjoy that as much as I did?" and then walk away.  The person did not wonder if you had an actual second, 1/60th of a minute.  Most likely, they were asking if you have time to listen while they talked and talked and talked.
Another person might say, "I'll be there in a jiffy."  Unfortunately, that doesn't mean they are coming with a jar of peanut butter in hand.  A jiffy is an actual unit of time devised for an interrupt function performed by computers.  In the golden-olden days when the Commodore computers infiltrated classrooms, the term meant 1/60th of a second.  Today, it represents 1/100th of a second.  I don't think anybody can be there in a jiffy.
As a kid, I can hear my dad saying, "I'll be there in two shakes."  This term is found in nuclear engineering and refers to 10 nanoseconds.  A nanosecond is one billionth of a second and is written 10-9.
Two of the more familiar units of time would be the dog year and the moment.  A dog year is simply 1/7th of a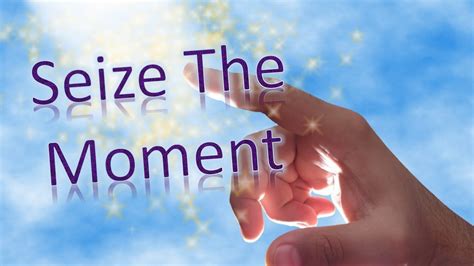 normal year or approximately 52 days.  And, a moment is a medieval unit of time that equals approximately 90 seconds.  The next time someone asks if you have a moment, tell them they have 90 seconds to complete their conversation, look at your watch like you're counting down a race and say, "On your mark, get set, GO!"
Okay, probably none of my sassy suggestions should be tried.  It's a great way to offend someone.  But my warped sense of humor chuckles at the imagined expression on someone's face when you just walked away because time was up!
As we read the Bible, we are often times confronted with issues concerning time.  Sometimes, it is crystal clear what the Lord meant.  For instance, at creation, God said in Genesis 1:5, "And God called the light Day, and the darkness he called Night. And the evening and the morning were the first day."  That's how we still measure a day and this is referenced all throughout the Bible.  Pretty simple, right?
But, then, we have the measuring of prophetic time and the language that is used in books like Daniel and The Revelation.  Daniel 7:25 says, "And he shall speak great words against the most High, and shall wear out the saints of the most High, and think to change times and laws: and they shall be given into his hand until a time and times and the dividing of time."  This is a reference to the last three and a half years of the Tribulation period.
Daniel 9:24 says, "Seventy weeks are determined upon thy people and upon thy holy city, to finish the transgression, and to make an end of sins, and to make reconciliation for iniquity, and to bring in everlasting righteousness, and to seal up the vision and prophecy, and to anoint the most Holy."  The prophetic language means 70 weeks of 7 years each which would equal 490 years.  There is a pause between week 69 and 70 and the 70th week commences when the Antichrist confirms a covenant with Israel.
And if all this leaves you scratching your head, consider 2 Peter 3:8.  "But, beloved, be not ignorant of this one thing, that one day is with the Lord as a thousand years, and a thousand years as one day."
The context of the passages we read in Scripture are so important.  Take the time to get the timing correct and you will find your understanding will gain clarity!