The unofficial creed of the United States Postal Service is "Neither snow nor rain nor heat nor gloom of night stays these couriers from the swift completion of their appointed rounds."  Originally adopted by the Pony Express, it was quickly applied to the Postal Service.  While the Post Office has delayed mail in times of extreme weather, we would have to say that this creed holds true most of the time.
Today is National Thank A Mail Carrier Day and we have a mail carrier to thank for their diligence.  They have a difficult job to do, especially those who "walk the beat" and have to endure the grueling extremes of the weather as well as dogs and anything(one) else who may not be happy to see them.  Consider some of these postal facts:
The USPS Fleet of Feet is 6,600 carriers strong. These are the ones who lug the mailbags from house to house;
Every day, 425.3 million pieces of mail are processed;
3 million pieces of First-Class mail are delivered;1
The U.S. Postal Service has almost 80,000 rural delivery routes serviced by some 133,000 rural letter carriers.
For some of those routes, USPS provides the vehicle; for others, the carrier uses a private vehicle and receives a maintenance allowance from the Postal Service for wear and tear.2
More than 5,400 postal employees were attacked by dogs in the United States.3
Mail carriers were involved in the first form of "social media."  People anxiously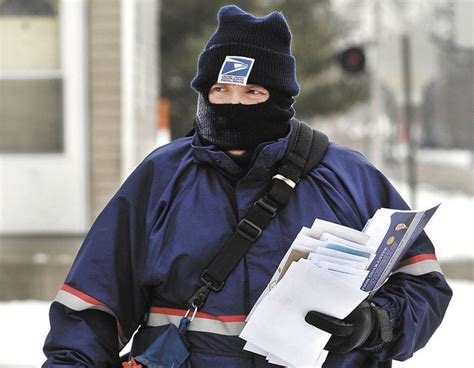 awaited news from a friend or relative from far away.  The sight of a mail carrier coming down the road was exciting even when I was a kid.  It was a huge treat to get something in the mail addressed directly to you.
From the book of Romans to Jude, our Bible contain books that we call epistles.  The word is found 21 times in the New Testament and comes from the Greek word epistolē which means "letter."  Of the 27 New Testament books, 21 are letters with 13 of them being written by Paul (14 if you think Paul wrote Hebrews).  The letters were written to specific churches or individuals, often delivered by an appointed individual.
Paul wrote to several churches while in prison.  Though the Scriptures don't identify the letter carrier specifically, we are safe to make an assumption as to who delivered those letters for Paul.  Several "mail carriers" were involved.  For instance, Colossians 4:7-9 says, "All my state shall Tychicus declare unto you, who is a beloved brother, and a faithful minister and fellowservant in the Lord:  (8)  Whom I have sent unto you for the same purpose, that he might know your estate, and comfort your hearts;  (9)  With Onesimus, a faithful and beloved brother, who is one of you. They shall make known unto you all things which are done here."
To the church of Philippi, Paul wrote in Philippians 2:25, "Yet I supposed it necessary to send to you Epaphroditus, my brother, and companion in labour, and fellowsoldier, but your messenger, and he that ministered to my wants."
It has been suggested that Romans was delivered by none other than Phoebe.  Romans 16:1-2 says, "I commend unto you Phebe our sister, which is a servant of the church which is at Cenchrea:  (2)  That ye receive her in the Lord, as becometh saints, and that ye assist her in whatsoever business she hath need of you: for she hath been a succourer of many, and of myself also."
Those Biblical "postal workers" had to be a welcome sight as they entered the church with news from Paul.  Even Corinth, who received a blistering first epistle, took Paul's letter to heart and repented, correcting the errors he had identified.  When the second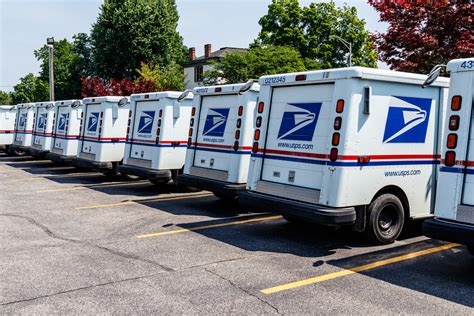 epistle arrived, the tone was different.  Paul was able to encourage them and rejoice over their humble spirit.
As you thank your mail carrier today and cherish that piece of snail mail you received from a friend, thank God for the faithful ones who carried the epistles to the churches and for the Holy Spirit who delivered the Words to our heart.
1https://facts.usps.com/one-day/#fact840
2https://www.uspsoig.gov/blog/driving-rural-delivery-route
3https://about.usps.com/newsroom/national-releases/2022/0602-usps-releases-dog-attack-national-rankings.htm