His name was Charles Osborne and he lived from 1893-1991.  The 98 years of his life were marred by an accident that occurred in 1922 when Charles was 29 years old.  In a 1982 interview with People magazine, Osborne described his accident.
"I was hanging a 350-pound hog for butchering. I picked it up and then I fell down. I felt nothing, but the doctor said later that I busted a blood vessel the size of a pin in my brain."  
The results of the injury would stay with Charles every day of his life for the next 68 years, mysteriously resolving themselves one year prior to his death on June 5, 1990.
During those 68 years, Charles sought treatment all over the world.  He appeared on Ripley's Believe It Or Not, The Tonight Show with Johnny Carson, and That's Incredible!  Thousands of people tried to be helpful, offering suggestions and remedies for his condition.  An experimental hormone treatment worked for 36-hours but had to be discontinued, allowing the condition to resume.
In spite of the condition, Charles Osborne lived a relatively normal life that included marriage (actually, two marriages) and eight children.  He held a job selling farm machinery and auctioneering.  And his condition even got him a coveted Guinness Book of World Records entry.   What was his condition?
Hiccups.  For 68 years, Osborne hiccupped 20-40 times per minute, resulting in a lifetime hiccup record of around 430 million hiccups!*  In spite of his condition, it didn't stop him from living 98 years.
David Ring is a Baptist evangelist.  He was born with cerebral palsy.  His dad was a Baptist pastor who died when David was just 10 years old.  Four years later, David's mom died of cancer leaving her 14-year-old son alone.  Depressed, David attempted suicide many times.  His sister was able to reach him with the Gospel and at the age of 17, David gave his life to Jesus and was born again.
Throughout his ministry, David has had a couple of phrases that he's used to open up his meetings.  "I have cerebral palsy, but cerebral palsy don't have me." His now famous catch phrase is, "I have cerebral palsy and I serve the Lord with all that is within me, what's your excuse?"
Jesus gave the following parable inviting the lost to salvation in Luke 14:16-18.  "Then said he unto him, A certain man made a great supper, and bade many:  (17)  And sent his servant at supper time to say to them that were bidden, Come; for all things are now ready.  (18)  And they all with one consent began to make excuse…"
The excuses given by the lost for rejecting Jesus are always in abundance.  Some of those excuses are so ridiculous that they insult the imagination.  Nevertheless, they are brandished in opposition to making a decision for the Lord.
No less remarkable are the excuses offered by Christians for not fully surrendering in service to the Lord.  Children and parents, sports and school, work and play, committees and boards, people and policies – all get offered as an excuse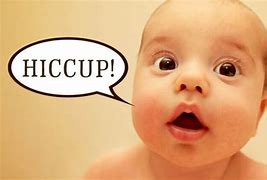 with a resounding "no" when the Christian is given the opportunity to serve the Lord.
Life is full of hiccups.  Palsies will cripple us if we allow.  At what point do we get some gumption to put our foot down and say, "I will NOT let anything hinder me from giving my life to the Lord.  Today WILL be the day I call on Jesus.  Today WILL be the day I surrender to serve."
Don't you think it's time that we retire the excuses and give Jesus our all?
*https://www.ststworld.com/charles-osborne/