Have you ever wondered who are the richest people in America?  If you have, it's very probable that you're not on the list.  Otherwise, you would have known.  For those who qualify, their names appear annually on the Forbes 400 list.
It used to be that the goal was to become a millionaire.  For those who enjoy playing The Game of Life, you wanted to arrive at Millionaire Acres.  Regis Philbin used to ask, "Who wants to be a millionaire?"  The Forbes 400 list contains only the names of those who are billionaires.  Being a "millionaire" is so eighties!
I'm sure that you can guess who is at the top of the list.  It is none other than Jeff Bezos, the founder and CEO of Amazon.  He tops the scale with a net worth of $179 billion.  Anyone who can afford to send himself into space has to be incredibly wealthy.
Microsoft co-founder, Bill Gates, is next on the list with $111 billion, followed by Facebook creator Mark Zuckerberg at $85 billion.
You have to feel a bit sorry for the next guy on the list.  His assets have declined over the last couple of years.  Warren Buffet owns Berkshire Hathaway and over 60 companies including Geico, Duracell, and Dairy Queen.  However, his losses have dropped him to fourth place on the list and diminished his holdings to a mere $73.5 billion.
If you are not already staggering in disbelief and nausea over the exorbitant wealth of some people, just consider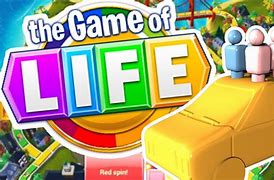 this.  The combined wealth of all 400 is over $3.2 trillion.1   The national debt is $28.7 trillion.  And it would cost EVERY tax payer $227,474 to pay that off.2  Let me get right on that!  NOT!
Perhaps you are more than happy to set your sights lower and you would be happy just being a millionaire.  "Just $2 a day would get a 20-year-old to millionaire status by the time he or she was 65, while a 25-year-old would need to save $3.57 per day—about the cost of that second latte. Of course, the older you are when you begin to save, the more money you'll need to cobble together: A 40-year-old will need to find $20.55 in savings per day, while a 45-year-old is looking at $38.02 daily. Still, it's never too late to start saving: if a 55-year-old can manage to put away $156.12 per day—or $4749 per month—he or she should be able to reach that $1 million goal in just 10 years."3
How does that kind of thinking line up with the Bible?
Proverbs 23:4-5 says, "Labour not to be rich: cease from thine own wisdom.  (5)  Wilt thou set thine eyes upon that which is not? for riches certainly make themselves wings; they fly away as an eagle toward heaven."  There is nothing wrong with having wealth.  Working to become wealthy is the problem.  It reflects the wrong attitude of the heart.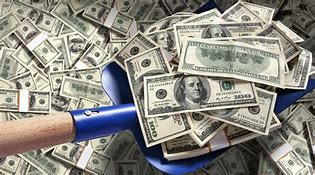 Consider Ephesians 4:28.  "Let him that stole steal no more: but rather let him labour, working with his hands the thing which is good, that he may have to give to him that needeth."  The purpose of working is so that we can give, not hoard.  If the Lord blesses us with surplus in the midst of our giving, so be it.  If not, so be it as well.  As Paul said, "Not that I speak in respect of want: for I have learned, in whatsoever state I am, therewith to be content." (Philippians 4:11)
Pursuing wealth has led many to their doom.  They found the "pot of gold" at the end of the rainbow and it ruined them.
Those who pursue the holiness and blessings of God will find that they are the wealthiest people in the world.
1https://www.forbes.com/forbes-400/
2https://usdebtclock.org/
3https://www.mentalfloss.com/article/90433/how-much-money-do-you-need-save-each-day-become-millionaire