Galatians 5:22 says, "But, the fruit of the Spirit is…faith…"
We have more experiences in situations of faith than we realize.  Just think about the many acts of faith that take place just in a normal day.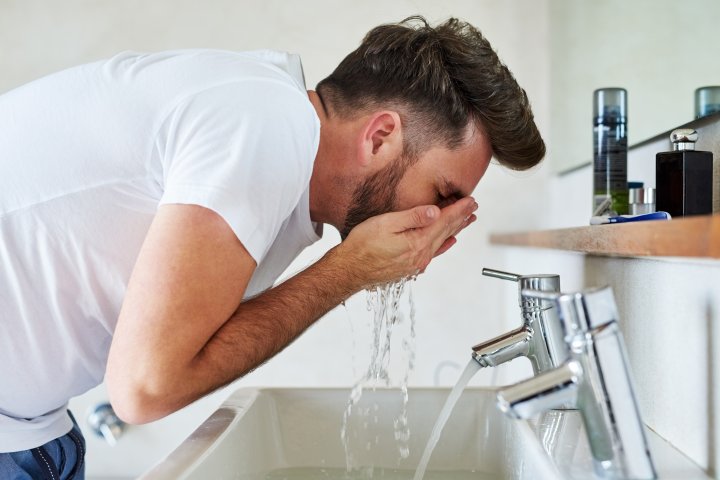 By faith and without a thought, we reach for the handles of the faucet to get the water started for our morning shower, believing that the water will run and the hot water will be hot.  Our normal daily routines are carried out without consideration for any possibilities of catastrophe or failure.
By faith, we start our vehicle and head out on the open road, believing that every other driver will be as conscientious of us as we will be of them.  We assume that we will arrive at our targeted destination as planned and without incident.
By faith, 75% of Americans will eat out at least once a week and 25% will eat out every two to three days.  Why is this an act of faith?  Because, we have absolutely no idea what took place behind those swinging doors.  How do we know if every person handling our food did so in a sanitary manner?  How do we know that the food was in date?  How clean is that kitchen?  And, do you really know what's in that "special sauce?"
By faith, over 2.6 million people board an airplane every day, trusting a pilot they've never met, not knowing if the pilot is truly qualified to take them 30,000-42,000 feet in the air (approx. 5-7 miles high) in a pressurized metal tube with 190,000 lbs. of jet fuel in each wing atop four engines.
By faith, we sit in chairs we believe will support us and climb stairs we believe will not collapse.
By faith, we close our eyes in sleep, believing and assuming we will awake the next day to start the process all over again.
So, faith really isn't that difficult of a concept to understand.  Or, is it?
Hebrews 11:1, 6 tell us, "Now faith is the substance of things hoped for, the evidence of things not seen…(6)  But without faith it is impossible to please him: for he that cometh to God must believe that he is, and that he is a rewarder of them that diligently seek him."  While our new life in Christ begins with faith, living by faith never ends.
Thankfully, I don't have to grit my teeth, squeeze my eyes tight, and just hold on.  That is not faith.  Faith is a confidence divinely placed and produced by the indwelling Spirit.  Fruit is a characteristic of life and a life of faith is something to which we are called.  I do not have to see the end result of the situation or the steps to take as I go through the course of life.  I only need to trust the voice of the One who is leading me.
The story is told about a night when a house caught on fire, and a little boy was stranded on the second floor. All the boy could see was smoke and flames. However, he could hear his father's voice. telling him to jump. The boy said, "Daddy, I can't see you."
The dad said, "But I can see you, and that's all that matters."
We cannot see God, but He can see us and that is all that matters.
Today, you may be going through situations that are trying your faith.  Remember that it isn't your faith upon which you are to lean.  It's the Lord's faith, HIS fruit placed in your soul.  You and I cannot see through the smoke and haze of life but the Lord sees perfectly.
So…JUMP!